How to Ace your College Application Essay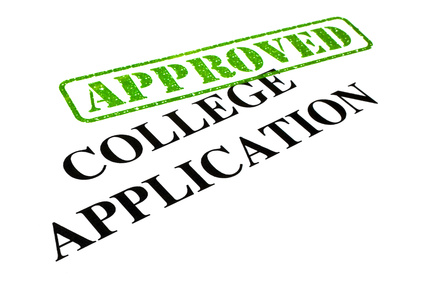 One of the most important things you will do as a student is filling out your college applications. These are documents that will describe the last four years of your life. They will hopefully paint a portrait of your academic and personal pursuits. Your paintings will eventually be viewed by a few members of the admissions committee who will decide basically if not only they like the what they see, but if your
painting will add to the halls of the buildings. Therefore, it is important for you to spend time on your applications and essays to make them perfect. Don't be afraid to be yourself and get excited about your passions through your essays and extracurricular activities listed. College essays that are exceptionally written can help students who don't have the best grades get into the college of their dreams
The best and most engaging essays tell a story and in my opinion teach a lesson. Before you even think about your story, it is important that you take responsibility for writing your essays not your parents or your friends. This is your thumbprint. This essay is your interview so make sure to use your voice! Your writing should reveal your personality. However, I always ask my students to think of a time in their life that really represents them and their strengths. Then begin the essay process by using brainstorming techniques like asking your best friend to give you three descriptions of yourself or have a teacher tell you qualities that you portray in their classroom. You can even engage your parents and ask them to help you "fill your bucket" of wonderful adjectives and examples that make you genuinely unique.  Here are a couple of sentences that might trigger an idea:
My finest accomplishment/talent…
I am a better person now that I've…
An historical event/issue that has changed the way I think…
I demonstrated maturity when…
Once you decide your topic, ask yourself why you want to write about this subject. After gathering your notes, create an outline. Remember that your essay should consist of the major three parts: the introduction, the body and the conclusion. This is your narrative and you need to think of how you will begin your story as well as what your story will teach the reader. Remember to choose a topic that is easier to write about and one that makes you look valuable. Remember to always use your best writing style and be sure to write in 1st person. Some great tips to remember while writing are below:
Be creative
Avoid clichés
Don't restate your resume
Use vivid imagery
Tell a story
Don't Procrastinate
Be yourself
After you have finished your essay, a great tip is asking two people that you trust to proofread it. Parent, teachers and friends with good editorial skills will ensure that you do not have any grammatical, punctuation or spelling errors. Remember to not wait until the last minute. This type of writing style takes time and usually has multiple revisions so be sure to start early!
Contact Wendy @
Wendy Williams, M.A.
Independent Educational Consultant,
Certified MBTI Practitioner,
Williams Educational Consultants, LLC
1004 Bombay Lane, Roswell, GA 30076,
Phone: (770) 633-1478
www.williamseducational.com
Email: wendy@williamseducational.com